All volumes of the ≪Edition Digital Culture≫ series in one slipcase
Survey of the artistic potential of the digital media
The digital transition is transforming our society at lightning speed. New cultural, economic and political issues are being constantly raised. The series of publications entitled Edition Digital Culture examines this transition in the field of culture. Thanks to Public Domain and Internet, works of yesteryear now belong to the general public. Robotics, artificial intelligence and virtual reality are destined to shape cultural activity in the future. This publication series allows artists and internationally famous authors have their say.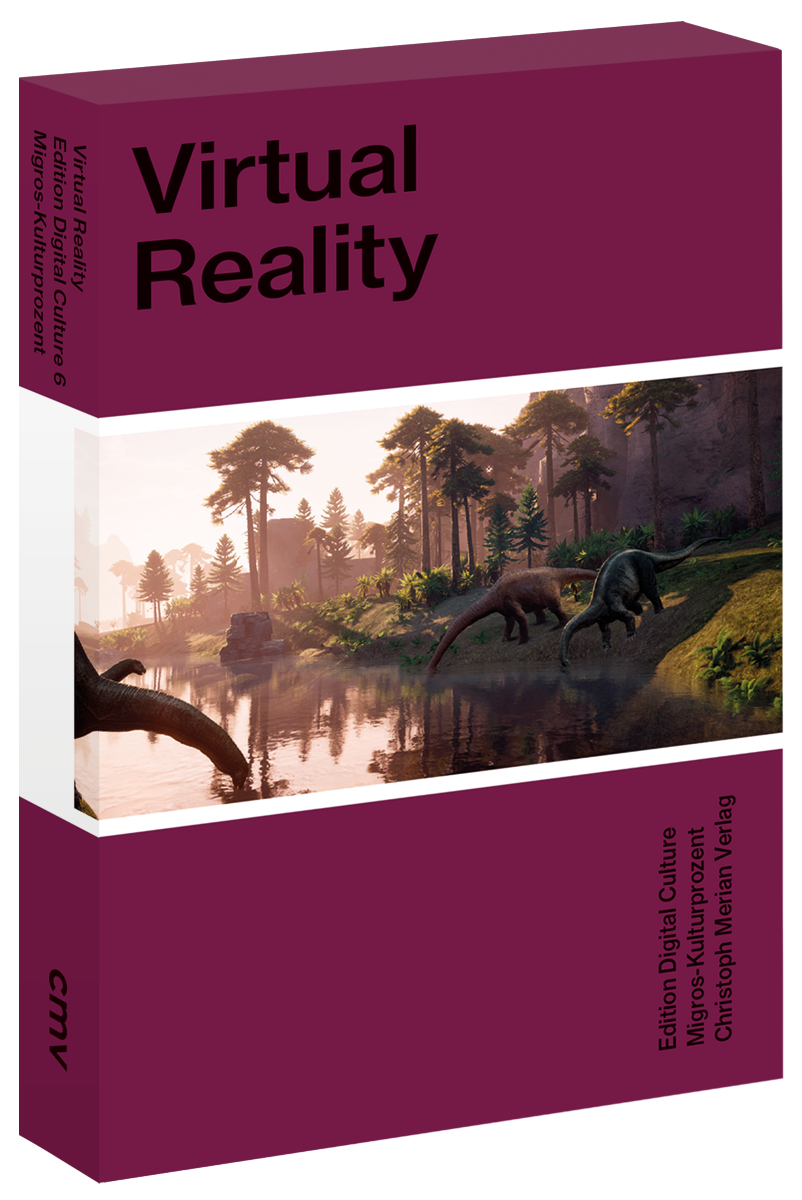 Virtual Reality
On immersion into new realities as created by humans
With contributions by Marc Bodmer, Jennifer Beck, Neal Hartman, Tina Sauerlander, Peggy Schoenegge, Maike Thies, Wolfgang Ulrich, Matthias Zehnder, and Annina Zwettler
Volume 6 of the successful series ≪Edition Digital Culture≫
Virtual Reality was on the wish list of computer developers early on. The dream of transcending the world of flat images is old and already appears in baroque church domes. The magic word here is immersion into an artificial environment. Digitization has now brought this dream of science and business within reach.
The bilingual publication illuminates the potential of the new forms of immersion in the field of culture with examples from film, television, museums, art, education, entertainment, and gaming. Projects such as Birdly, Desktop Jacob Burckhardt Digital, or the work of Melodie Mousset are prominently featured. Sidelong glances at the industry (medicine, architecture) as well as a look at archaeology and the reconstruction of destroyed cultural monuments complete the presentation. A comprehensive glossary in the appendix explains the crucial terms.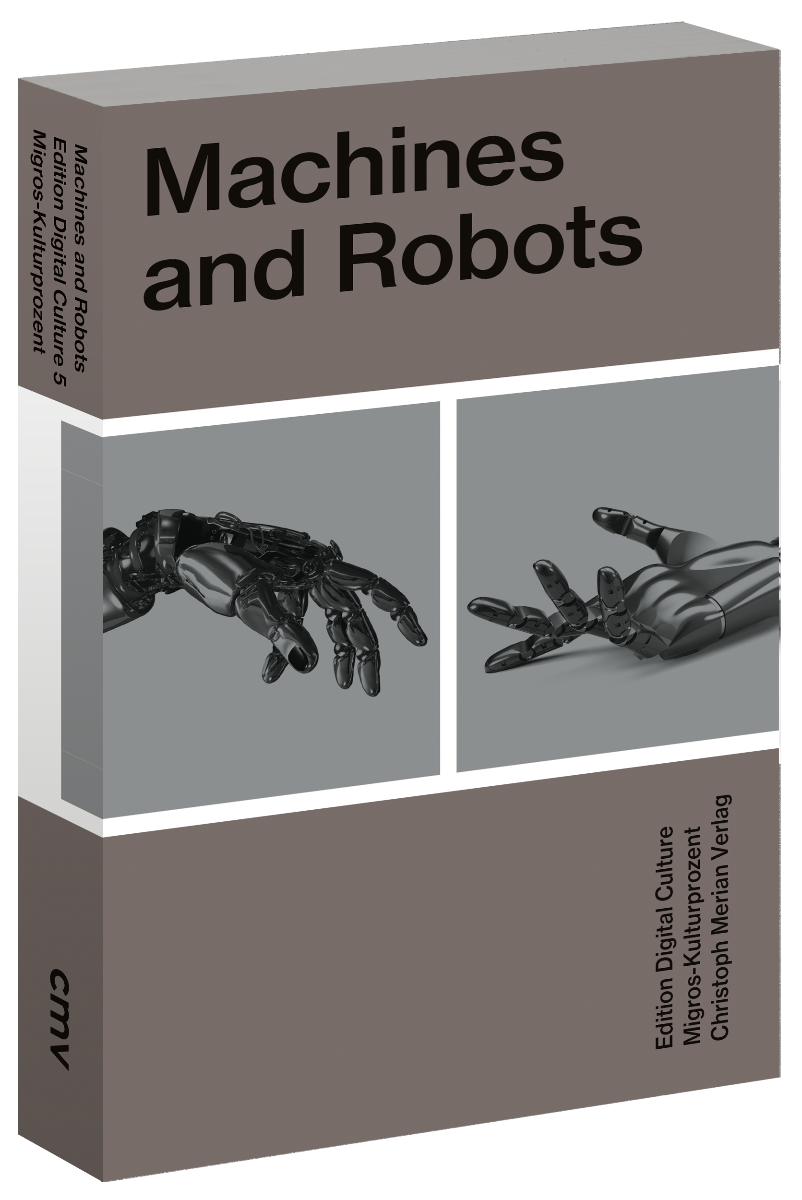 Machines and Robots
How robotics, digitization and artificial intelligence change our lives.
With texts and interviews by Raffaello D'Andrea, Andreas Broeckmann, Roland Fischer, Martina Kammermann, Bruno Spoerri, Philipp Theisohn, Mads Pankow and Roland Wetzel
Machines, automats and robots have always exerted a special fascination on artists. But computers, the Internet and digitization have given this fascination entirely new impulses. Today artificial intelligence and robotics are more important than ever before. Industry 4.0 is a new keyword.
The fifth publication in the Edition Digital Culture series provides insights into current research topics and investigates their artistic potential and possible issues, as shown for example in the projects of Daniel Imboden and the !Mediengruppe Bitnik.
The bilingual publication contains illustrations as well as an extensive glossary of the most important terms.
About the author:
Dominik Landwehr (*1958) heads the Pop and New Media department of the Migros Cultural Percentage and is publisher of the Edition Digital Culture series. Dominik Landwehr has a PhD in culture and media science and regularly publishes in various media.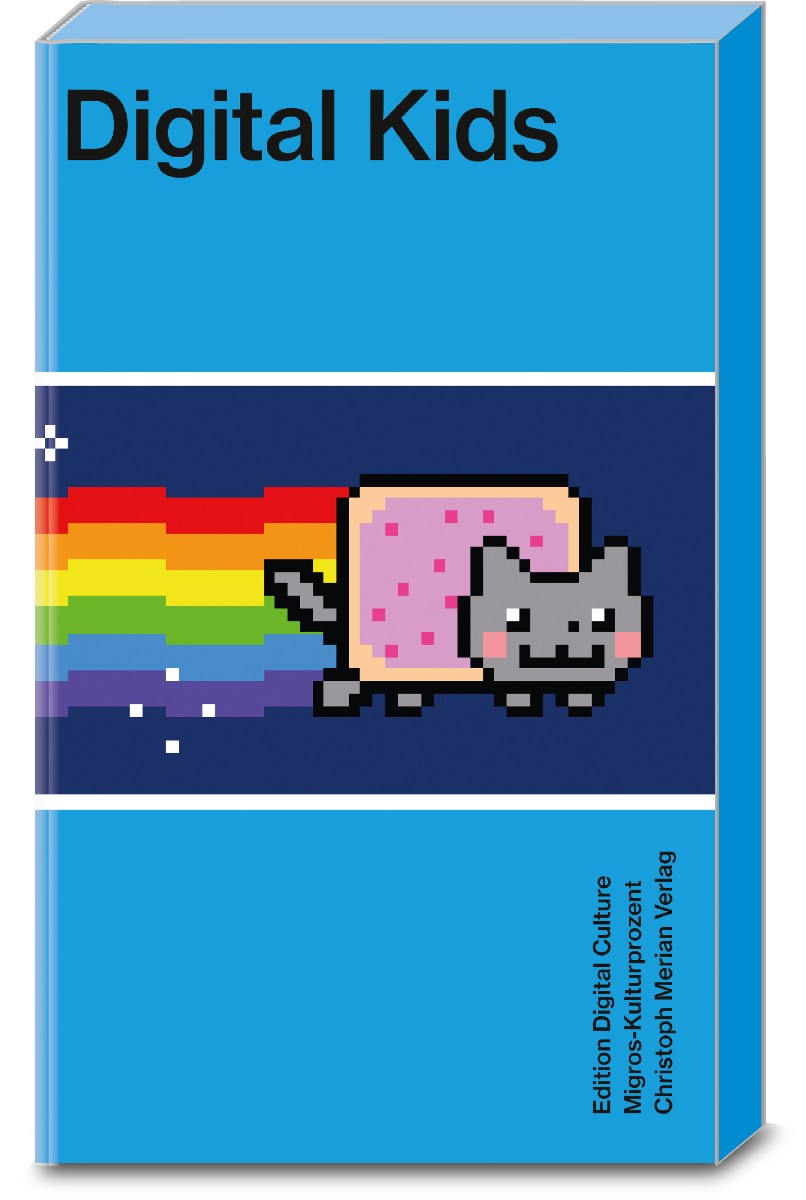 Digital Kids
The Creative Media World of Children and Young People
A variety of creative digital tools
With essays by Felix Banteli and Effi Tanner, Marc Bodmer, Dominik Landwehr, Katharina Nill, Franz Josef Roll and Eike Rosch
Today, children and young people are digitally networked and adept at using their smartphones or tablets. Within just two decades, digitization has produced an incredible diversity of creative tools, be it in the field of video, audio, computer games or programming. How do children and young people deal with this in everyday life?
The fourth volume of Edition Digital Culture deals with this question and reports on successful projects in the area of digital creativity. The book contains examples and case studies, complemented by considerations from the viewpoint of media pedagogics and media science. The extensive appendix references additional literature, internet sources and YouTube tutorials.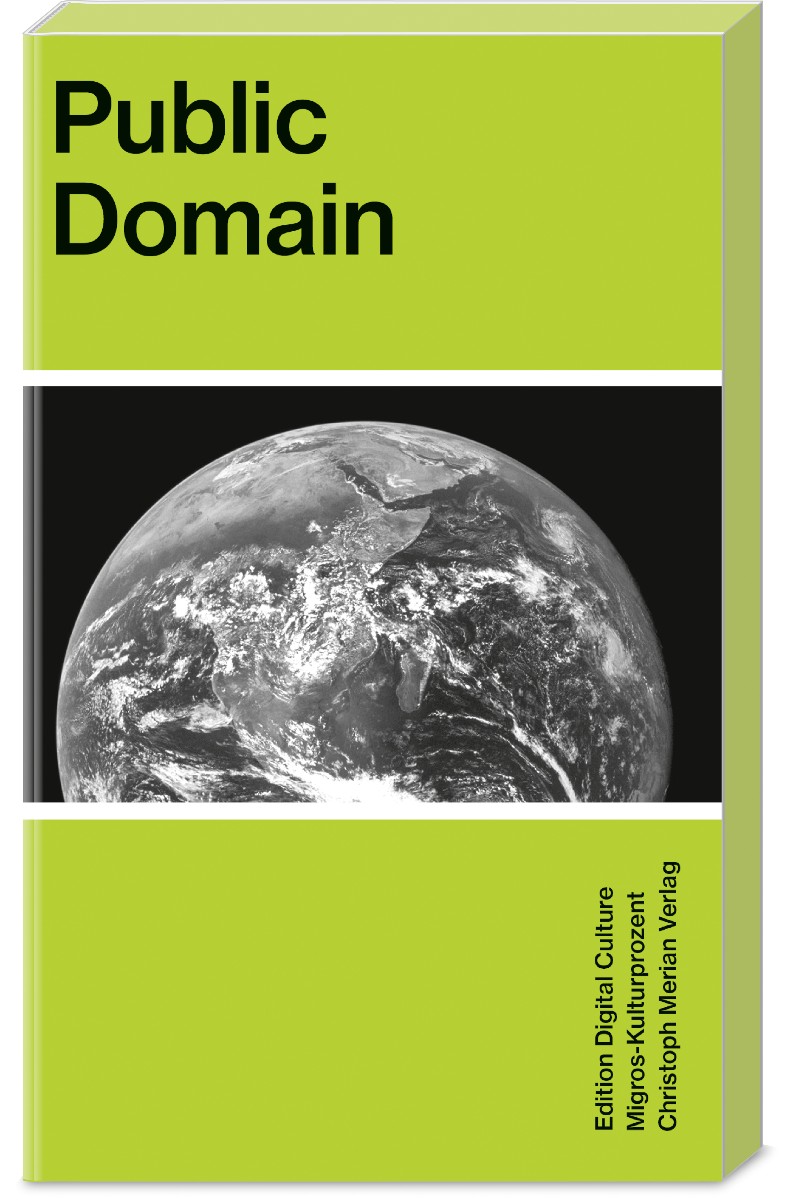 Public Domain
What happens to works when the copyright expires?
The free availability of works as opportunity and challenge
From the Edition Digital Culture series
With essays by Leonhard Dobusch, Merete Sanderhoff, Martin Steiger, Wolfgang Ullrich, and others
Seventy years after the death of the originator, his or her works become public intellectual property; they are in the public domain and so belong to the public. This effects not just medieval texts, but also 20th century books and works. Thanks to digitization the treatment of these works has taken on a whole new dynamism. For museums, libraries, archives and galleries, the public domain is a challenge, but also an opportunity for the whole cultural sector.
This book explains the copyright fundamentals of the public domain and discusses the difficulties involved in implementing it in the everyday functioning of cultural institutions. Particular attention is given to the theme remix, which is presented from a theoretical and a practical viewpoint. The publication has an extensive glossary.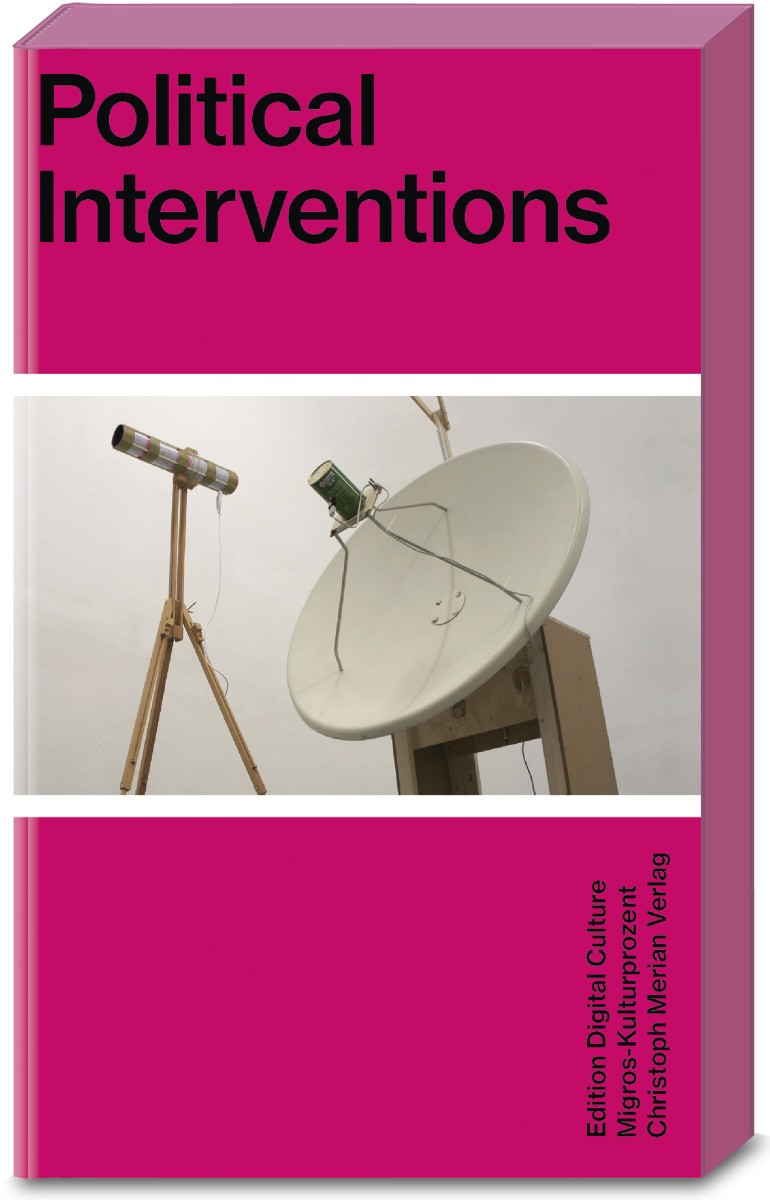 Political Interventions
A new book series on the artistic potential of digital media
Christoph Wachter & Mathias Jud have gained international reputation with their projects
What is the relationship of art to politics? Can political concerns be united with artistic ones? What are the possibilities and constraints of electronic media in the service of art and politics? In the age of the internet these questions have become highly pertinent. The first volume of the EDITION DIGITAL CULTURE series examines these questions on different levels.
The Swiss media artists Christoph Wachter and Mathias Jud play an exemplary role in this book. In their project ‹Zone*Interdite,› they collected publicly available images of restricted military areas, and on this basis were the first to produce a three-dimensional reconstruction of the US detention camp at Guantanamo Bay in Cuba. The publication demonstrates, why such concepts and issues not only pertain to the sphere of politics and society, but also to the broader context of art.
With texts by Mercedes Bunz, Dieter Daniels, Stefan Heidenreich, Anke Hoffmann, Dominik Landwehr and Boris Magrini.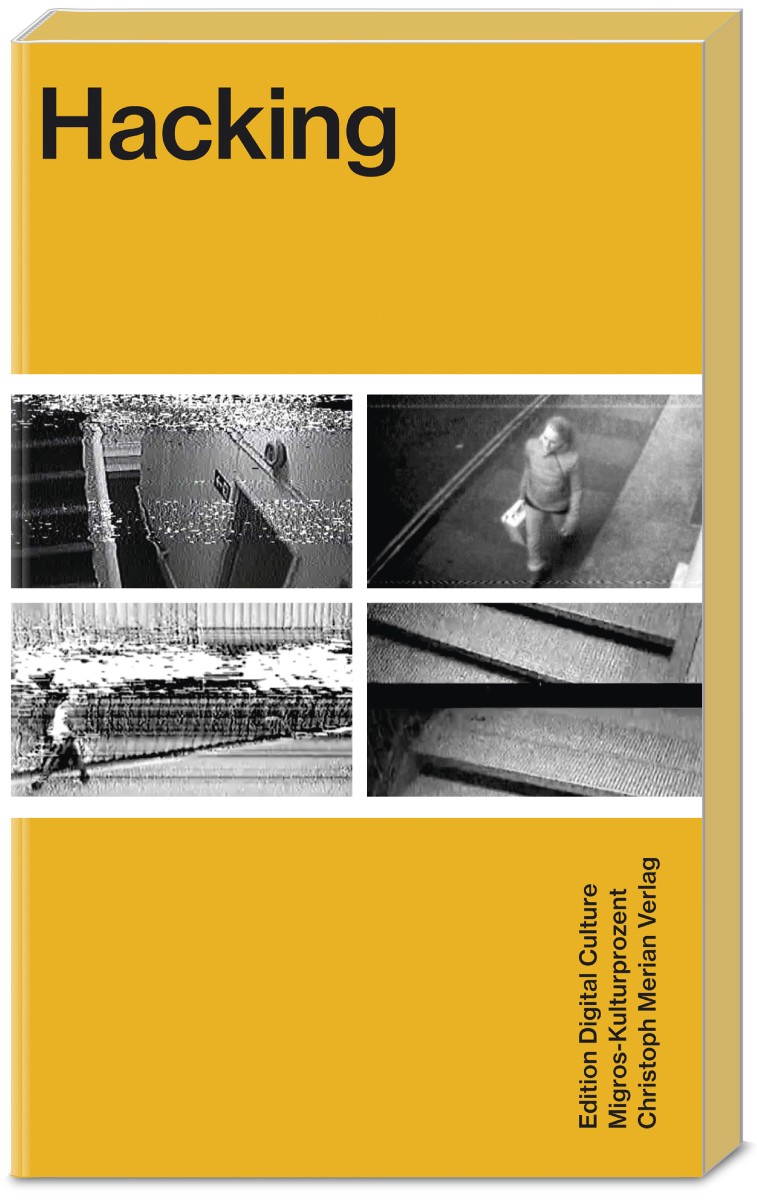 Hacking
Hacking as an art strategy
Why are Swiss media artists interested in hacking?
Projects ranging from ‹etoy›, ‹UBERMORGEN.COM›, ‹! Mediengruppe Bitnik› to ‹Hackteria›
Since computer technology became popularised thanks to PCs and the Internet, the strategy of hacking has had a particular fascination for media art. What is this? What messages do the artists convey through these projects? The second volume in the Edition Digital Culture series examines these questions.
A hack is actually a clever solution for a computer problem. Yet hacking also stands for creatively cracking a technology and its associated systems. A hackers want to do more than just follow given rules, he wants to change the very systems themselves, which makes the figure of the hacker and his actions both colourful and ambiguous.